Open: November 28, 2006
Last Update: Sep. 15, 2007
Welcome to the Shakuhachi World !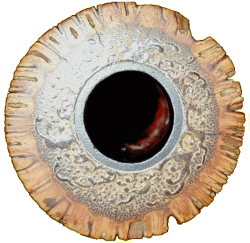 Sorry, this site is made mostly by Japanese.
I established this site to offer the shakuhachi music. I digitized from 78rpm records (few from reproduction LP).
Please enjoy achievements of ancient people. In addition, there are few things which recorded all of music.
Because 10" 78s can record only a little over 3 minutes for one side. There are considerably many omitted performances.
In addition, please do not use photographs, the audio files and sentences on this site without permission. All rights reserved.
---
MENU
If there is a red letters in the left of a photograph, the MP3 file was finished by capacity restrictions of a homepage.
Ueda-ryu (Most same as Tozan-ryu)
Myouan-ryu (Fuke-shu, Fuke shakuhachi)
Fukuda Randou (Famous Kinko-ryu player. He taught to Katsuya Yokoyama)
Oiwake, Esasi-oiwake (Famous folk song of Hokkaidou area)
Message board ID:shaku8 password:rotsure (Sorry Japanese only)
I announce it on "Message board" about addition and deletion of a file. (In Japanese)
Blog (Sorry Japanese only)
Profile and other things of webmaster (Sorry Japanese only)
---
Use machinery
Player: Garrard 401
Arm: Unidentified maker's oil dumped arm
Cartridge: DENON 102SP, Oto-no-Edison "Replica"
Stepup transformer: DENON AU-300LC
Pre-Maine amplifier: SANSUI AU-D907 Ltd.
Digital gadget: EDIROL(Roland) UA-4FX
Software: Sound it! 3.0LE
Personal Computer: cheap set!
I digitized 78s at 16 bits, sampling 44.1kHz (same class of CD issues). Then I removed loud clicking noises in the range possible.
Lowered a bit rate, compressed it, and to convert it into a MP3 file.
---
A request: It is all pre-war recording and thinks that a copyright becomes extinct about a sound source. When it seems
that there is some problem, I ask for a note to a bulletin board. The person who wants to send an email to webmaster
look at a bulletin board (to evade e-mail address collection robot).
---
Link Free

Please use this banner